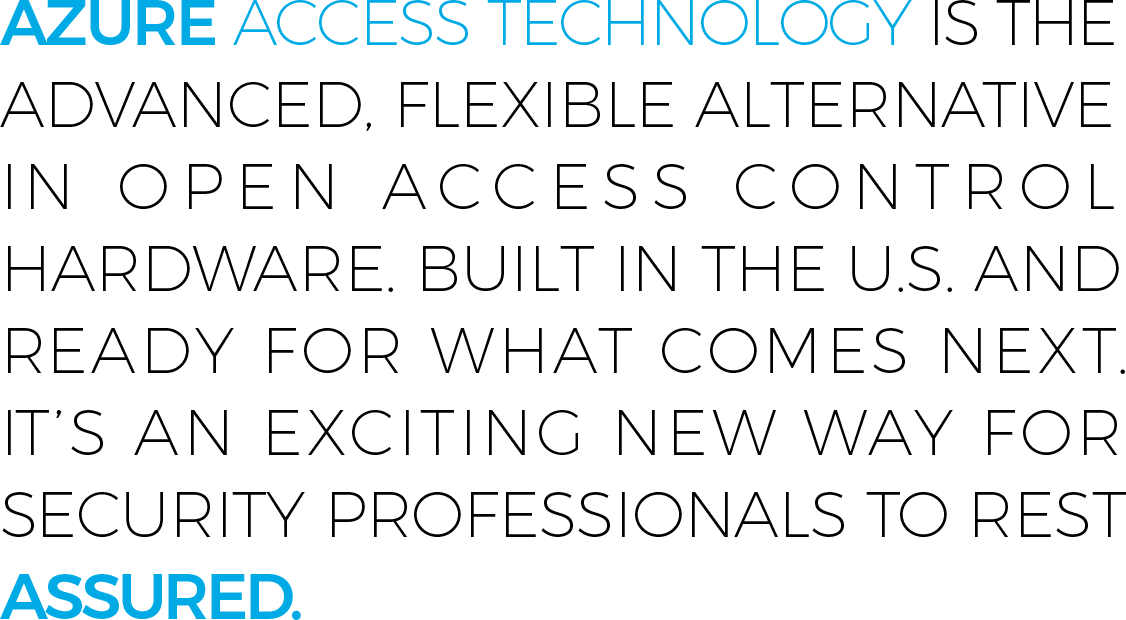 Azure Access Technology™ may be new, but it was founded by a group of respected access control industry veterans, with a keen recognition for what customers need and demand most in the real world. We're engineering and building the next generation of open access control hardware, that will make it easier, faster, and more flexible for OEMs and installers to write and deploy tomorrow's systems. Our technology is designed and built in the U.S., with flexible on time manufacturing and deliveries, and we put a heavy emphasis on making customers our priority. In short, we have the innovations, products, and focus to help you get your access control job done, just the way you want it done.
Discover why this could be your next platform.
Let's connect at ISC West
We welcome you to visit our hospitality suite at ISC West, to learn
more about why Azure may be the right controller hardware for you.
Contact us at
GoToBlue@azure-access.com
and schedule a time to drop by.